Introducing two new flavours to Ruby's Fudge.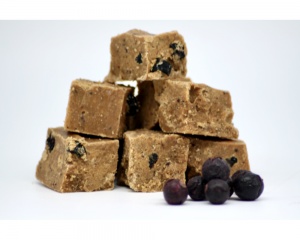 Is it possible to make blackcurrant fudge? A question that I asked myself as I looked over the abundant blackcurrant bushes at the bottom of the garden one warm evening in July. It's tricky using fresh fruit in fudge, but it would be exciting to try. I haven't made any new creations for almost five years, that's pretty bad isn't it?! I haven't really had the time of late, but now that it's on my mind, I'm really looking forward to it - I'm going to get creative again and bring two additional guest flavours of fudge in rotation to my website. They will be available to buy in my ever popular fudge gift bags, gift boxes, hampers and even by the kilo!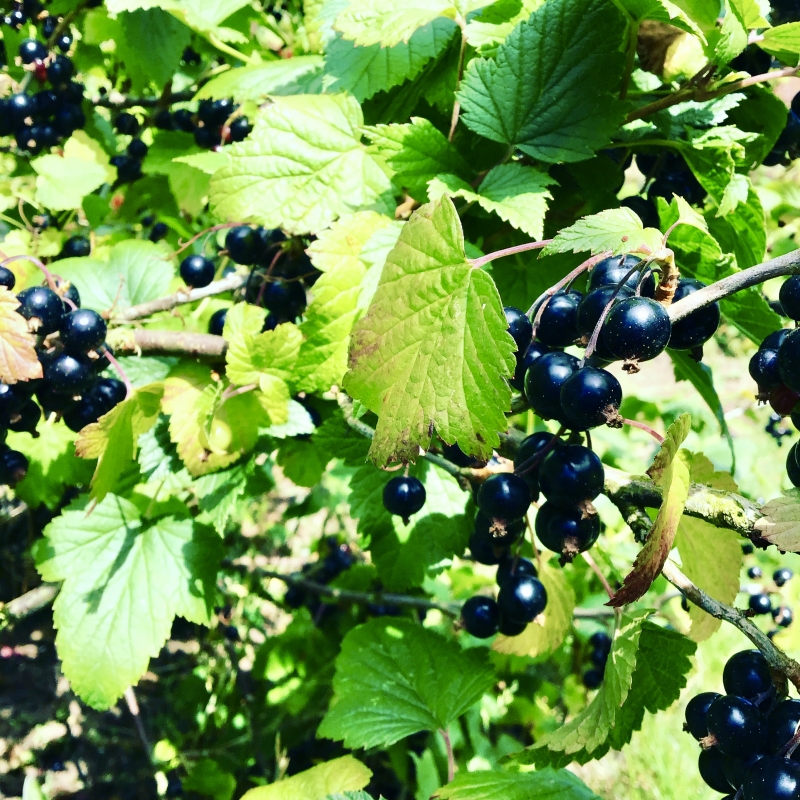 Oh dear, the blackcurrant crumble fudge. Can I cut a long story short and just say that it didn't work? Except it did really, because the flavour was so intense (in the runny batch!) that I wasn't going to give up on it. Sadly I wasn't able to use my fresh blackcurrants from the garden, I left the remainder of those for the jam pan. Instead, I've used 100% natural, freeze dried blackcurrants and blackcurrant powder. I added these flavoursome new-found delights to my butter fudge recipe towards the end of the boiling process, and stirred in my crunchy, homemade crumble mix after the fudge had been creamed. Seriously, you could eat this fudge with custard.
Hmm.....now there's a thought!
So whilst I was busy perfecting this delightful creation, I decided to make an old, tried and tested flavour - Malteser fudge. I listed it on my website in gift bags as a limited edition flavour and you, my loyal customers, showed so much enthusiasm with the idea of a new fudge flavour on offer, that it's encouraged me ever more to get inventive again.
With the blackcurrant crumble fudge now perfected and ready to be listed online, I thought of the flavour that I am most often asked for. Salted caramel. Yes, salted caramel fudge, I like that idea! It should be pretty straightforward just adding some Cornish sea salt flakes to my butter fudge, but the quantity needs to be just right. I already have my Great Taste award winning chilli and sea salt fudge to go by, so I made headway by using the same amount of sea salt as I do in this. This time though, I have boiled some into the mix as well as having stirred some in at the end of cooking. The result, a smooth fudge with a gentle salted flavour and occasional salty crunch. Here's an extract from an email sent by one of my lovely customers whom was lucky enough to taste the very first batch (or maybe I was the lucky one to get it right first time!);
"Well I have to say that I am a stickler for traditional flavour and your traditional butter fudge is by far the best I've ever tasted, but now it has a rival in my favourite affections (well, alongside the peanut butter and chilli and sea salt). The salted caramel is out of this world...Wow, I absolutely love it. For me, you have the balance absolutely right. I know a lot of salted caramel I've tasted either doesn't taste of salt at all, or it's too overpowering and takes away the sweetness. Yours is perfect. The balance is absolutely perfect and my other half agrees. He has claimed a bag and so has my son"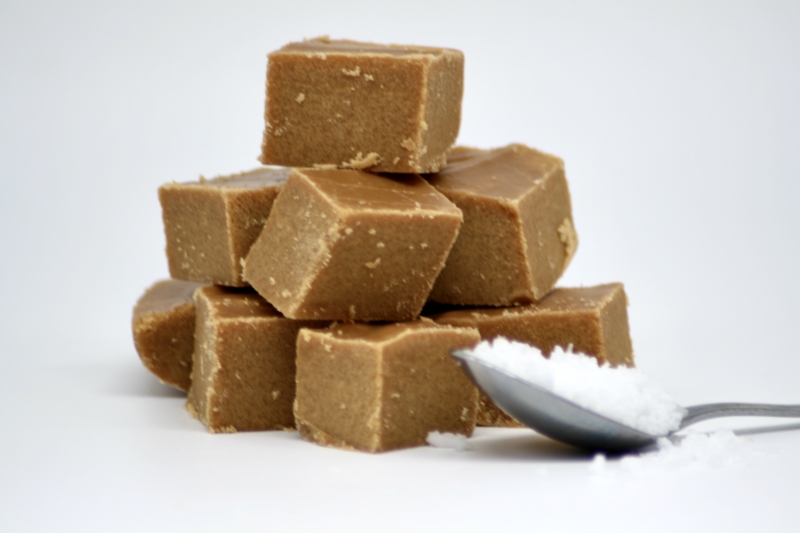 So with that in mind, and the thumbs up from my chief taste testers (mainly myself, family, or anyone else that happens to pop round for a cuppa), you can now find both my limited edition blackcurrant crumble and salted caramel fudge available to buy here online, as well as in selected outlets.
I've really enjoyed experimenting with new flavours again, it's what I enjoy doing and I hope that you enjoy savouring it just as much.
What's next you ask? Well I definitely have raspberry and white chocolate fudge at the top of my list, what flavour would you like to see?
Ruby. x
Back to Blog