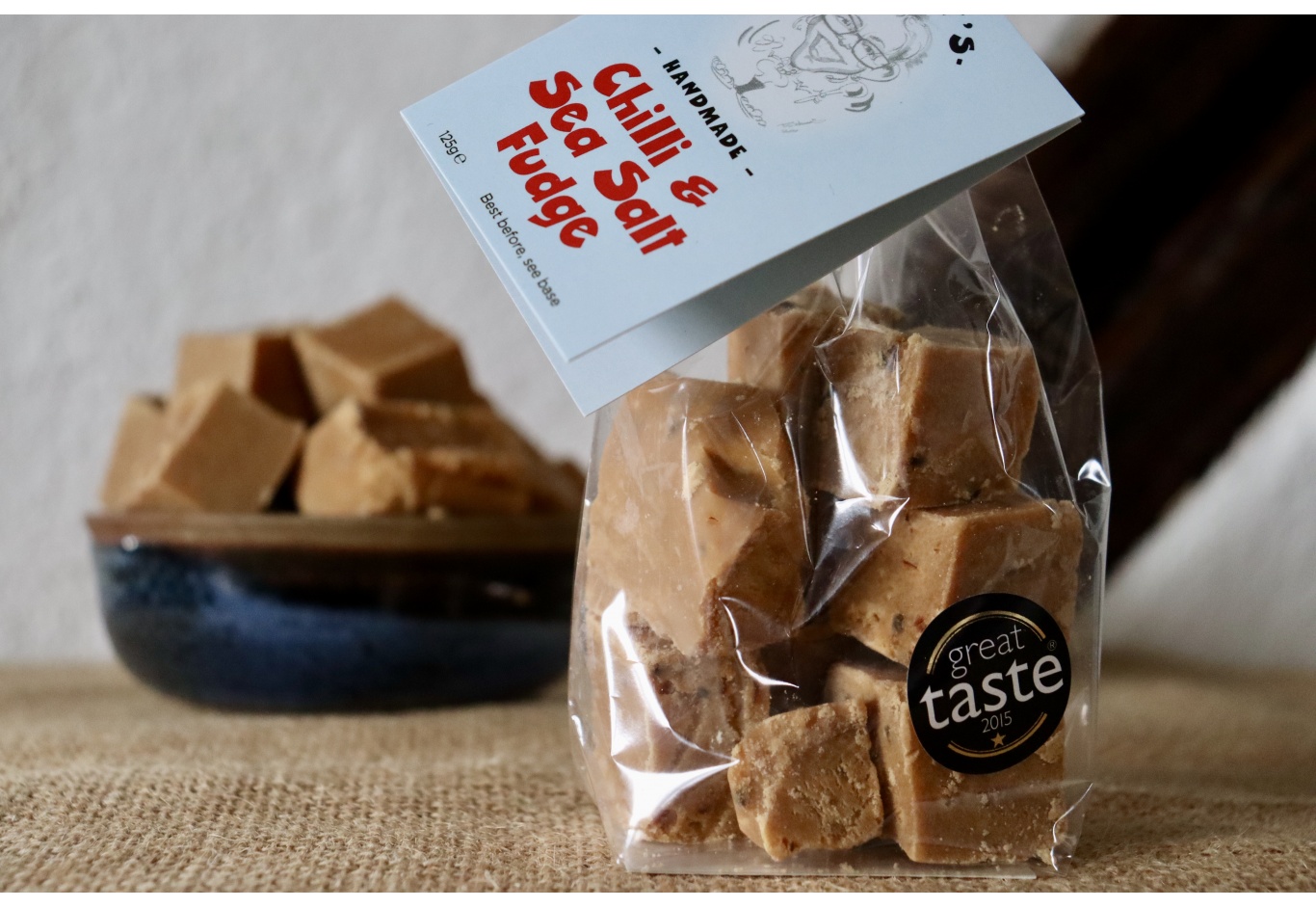 Chilli and Sea Salt Fudge Gift Bag
With a little help from the head keeper of the local chilli zoo, Ruby's most unique fudge will certainly entertain your tastebuds! Savour the salted caramel flavour with the subtle liquorice taste of mulato chilli, followed by a comfortable after warmth from both the long hot Thai and Kashmiri chillies. Perfect for cold nights! Great taste star winner of 2015.
Gluten free.
Contains milk. Made in an area where nuts are present.
Minimum eight week shelf life.
Allergen advice