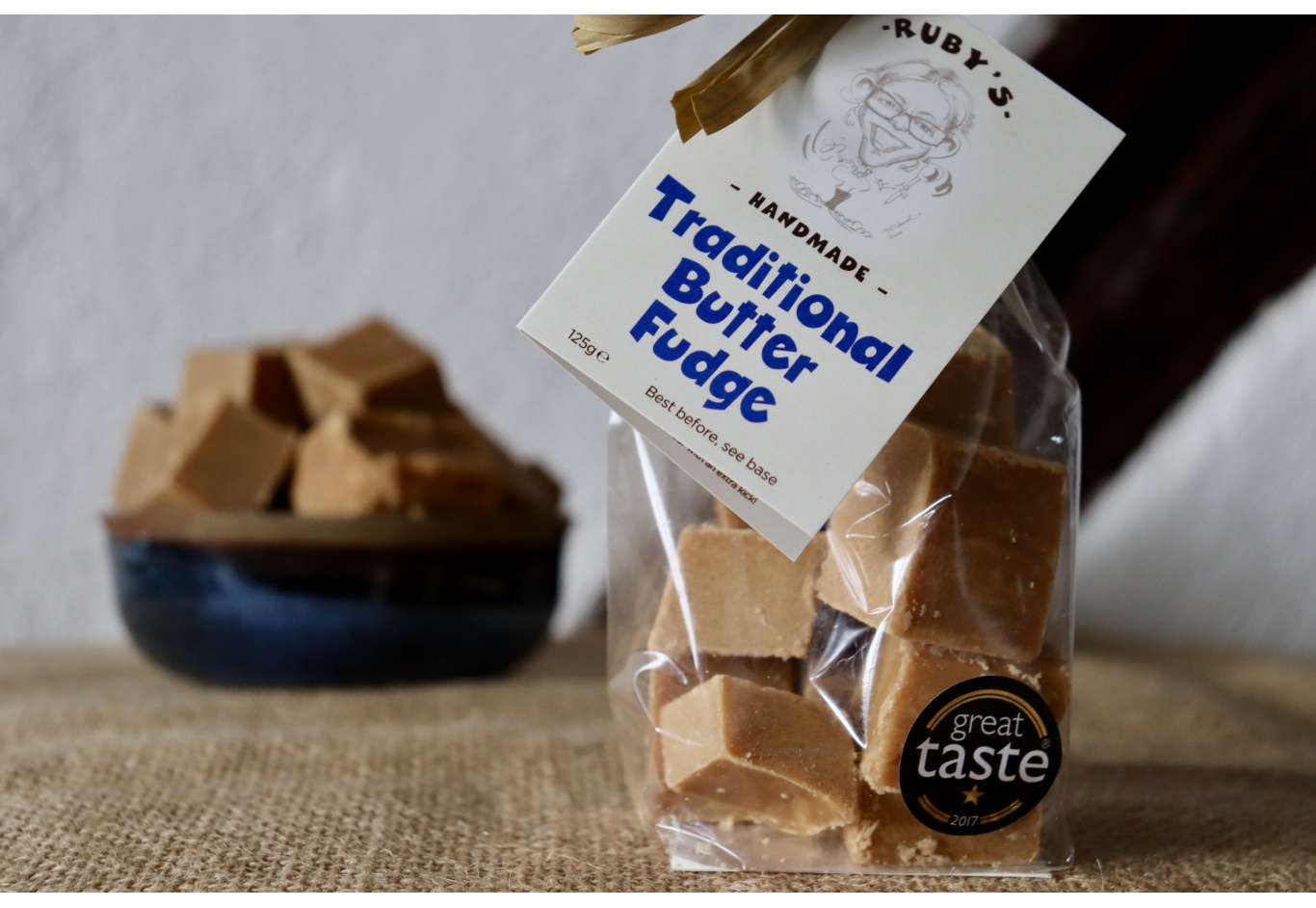 Traditional Butter Fudge Gift Bag
Ruby's Traditional Butter Fudge is where it all began, from the day that she took a few bags of her homemade fudge to sell on a farmers' market over ten years ago. Those few bags didn't hang around for long, and they still don't now, because it tastes "just like how Granny used to make!".
This melt in the mouth, old fashioned butter fudge forms the base recipe for all of the delicious flavours in Ruby's Fudge range. Made with just three ingredients; sugar, evaporated milk and heaps of Gloucestershire farmhouse butter, it is naturally rich, creamy and full of flavour.
In 2012, Ruby's Traditional Butter fudge was awarded one star in the Great Taste Awards, and then again on another entry in 2017 - Twice a winner! Well, it is pretty good stuff.
Contains milk. Produced in an area where nuts are present.
Gluten free.
Minimum eight week shelf life.
Allergen advice