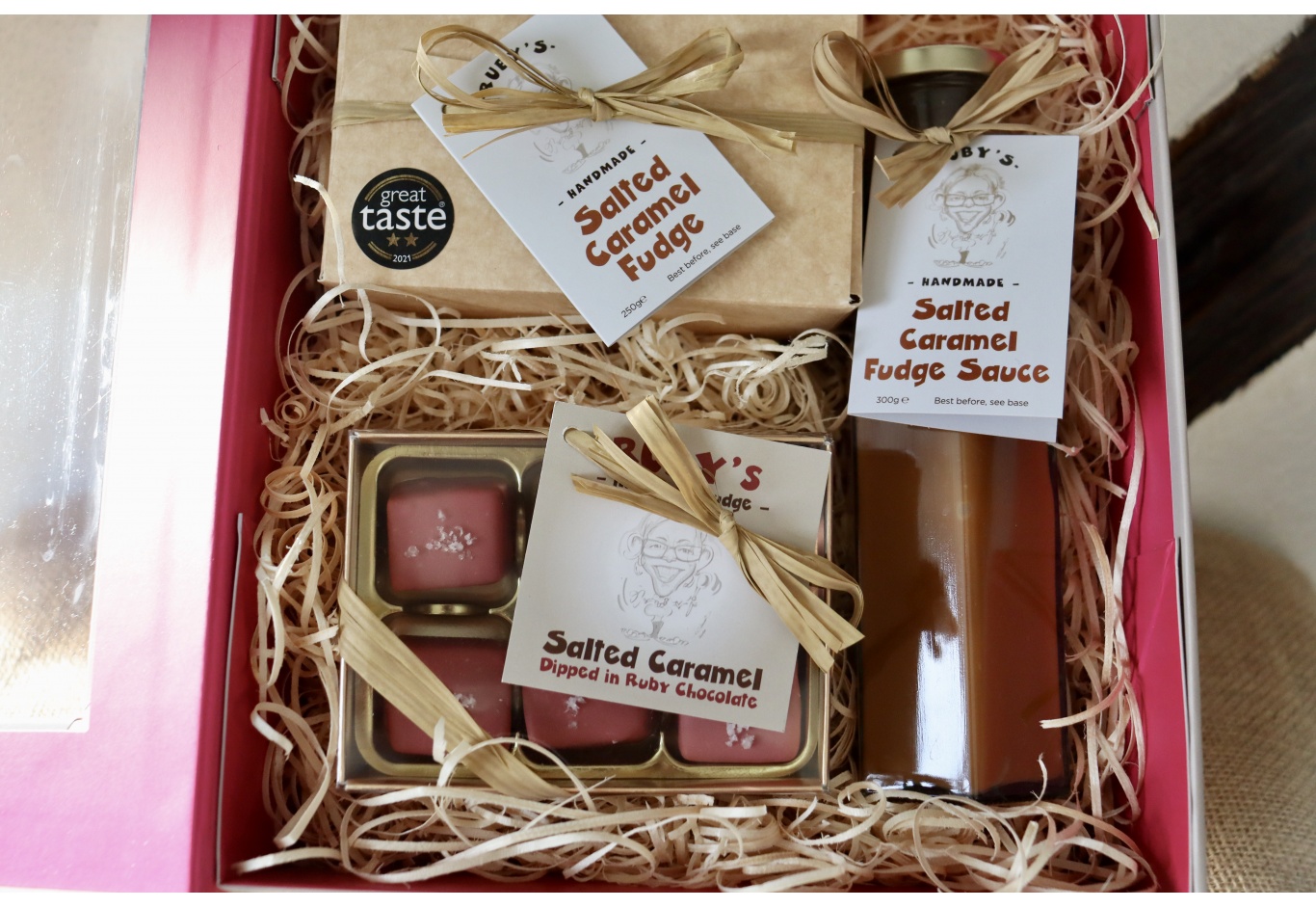 The Sweet And Salty Fudge Hamper
Would you believe it, a fudge hamper completely dedicated to salted caramel fudge! Let's face it, most of us are obsessed with salted caramel and this is a salted caramel lover's dream!
Choose all, or a mixture from both our award winning salted fudge flavours and we'll fill up a 250g fudge lover's gift box before adding it to one of our bespoke, wood wool filled hamper boxes, alongside a mouthwatering box of salted caramel fudge dipped in ruby chocolate and a naughty bottle of salted caramel fudge sauce.
For more information about Ruby's Fudge flavours, click here.
Allergen advice
Pick & mix up to 2 flavours
You can add or remove additional flavours using the buttons below.