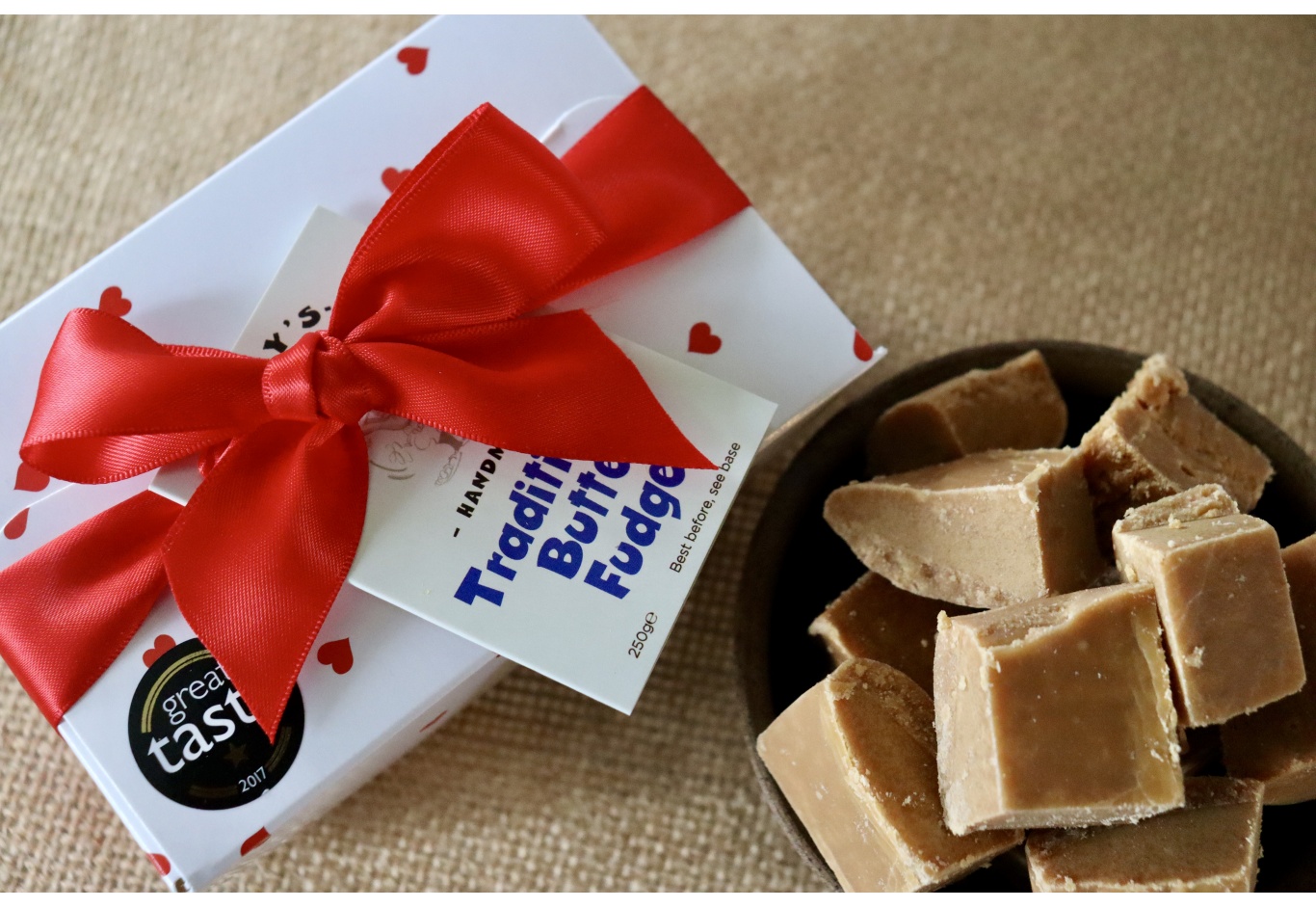 The Romantic Fudge Gift Box (250g)
Hearts aren't just for Valentine's day! Now you can treat your loved one to a romantic box of crumbly fudge all year round.
Choose 250g of any melt in the mouth fudge flavour or mix up two of your favourites! Find out more about our award winning fudge flavours here.

Allergen advice






Pick & mix up to 2 flavours
You can add or remove additional flavours using the buttons below.