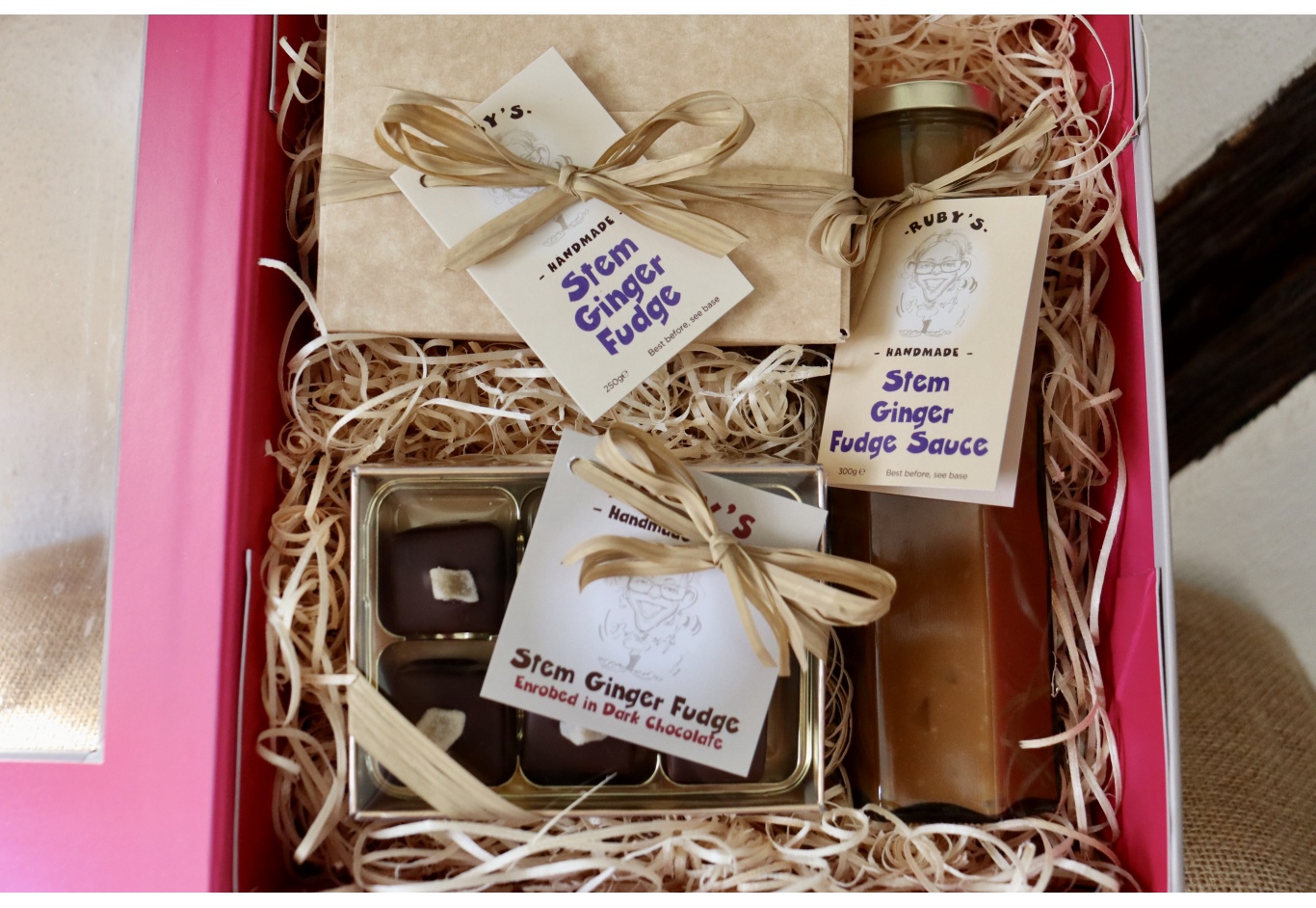 The Luxury Stem Ginger Fudge Hamper
We all know of somebody that's mad about ginger, and this is the ultimate gift just for them!
Fill up the 250g fudge lover's gift box with our award winning stem ginger fudge (or choose up to two flavours of your choice) and we'll accompany it with a six piece box of our most delicious, dark Belgian chocolate coated ginger fudge pieces and a bottle of naughty stem ginger fudge sauce, on a bed of wood wool in our elegant hamper box with closing lid.
Allergen advice


Pick & mix up to 2 flavours
You can add or remove additional flavours using the buttons below.
Sorry, temporarily out of stock.
Our Selected Product Highlights