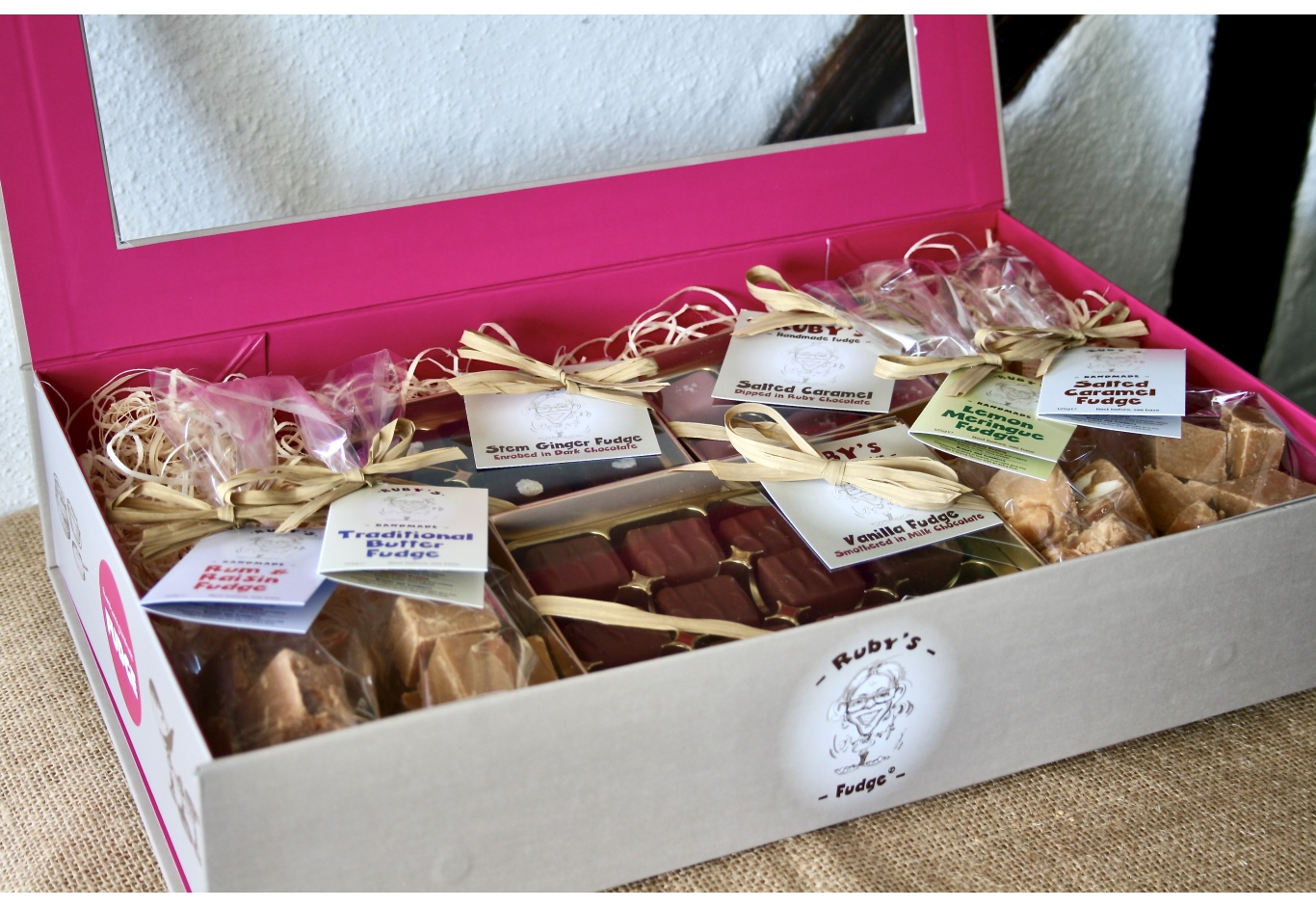 The Luxurious Fudge And Chocolate Hamper
Oh my goodness me! This family sharing fudge hamper contains three boxes of naughty fudge hand dipped in Belgian chocolate (Twelve pieces of Vanilla fudge smothered in milk chocolate, six pieces each of salted caramel fudge dipped in Ruby chocolate and our award winning stem ginger fudge enrobed in dark chocolate). And if that isn't indulgent enough, you get to choose four of your favourite fudge flavours too!

For more information about Ruby's award winning fudge flavours, click here.
Free postage on this item.
Allergen advice
Pick & mix up to 4 flavours
You can add or remove additional flavours using the buttons below.