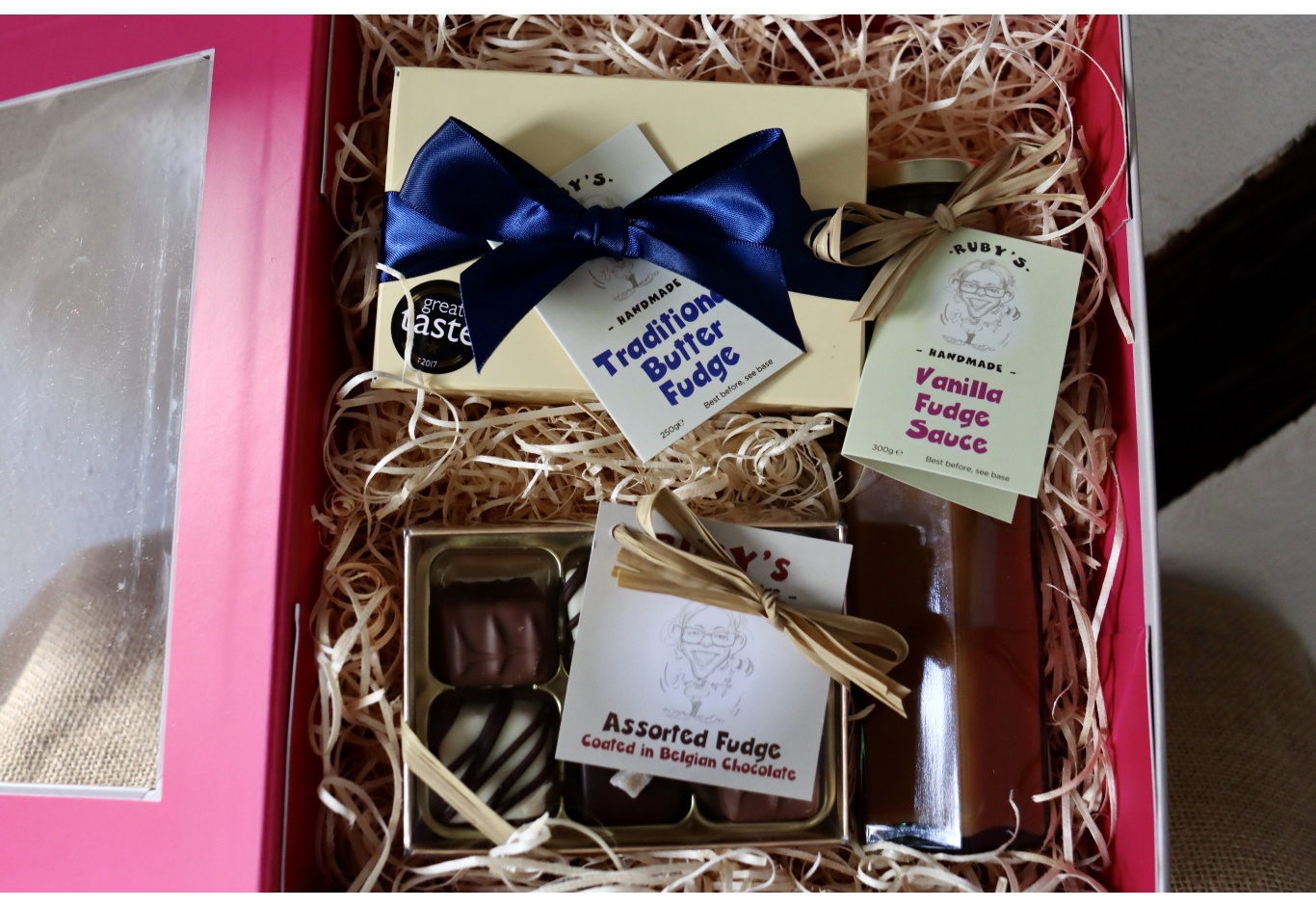 The Deluxe Fudge Hamper
Full of indulgence, this luxurious fudge hamper is beautifully presented for any occasion. Choose up to two flavours of fudge, and we'll fill up the elegant 250g classic gift box before adding it to our bespoke wood wool filled hamper, along with a delicious box of assorted chocolate coated fudge and a naughty bottle of smooth vanilla fudge sauce. What's not to like?
For more information about Ruby's Fudge flavours, click here.
Allergen advice






Pick & mix up to 2 flavours
You can add or remove additional flavours using the buttons below.
Sorry, temporarily out of stock.
Our Selected Product Highlights