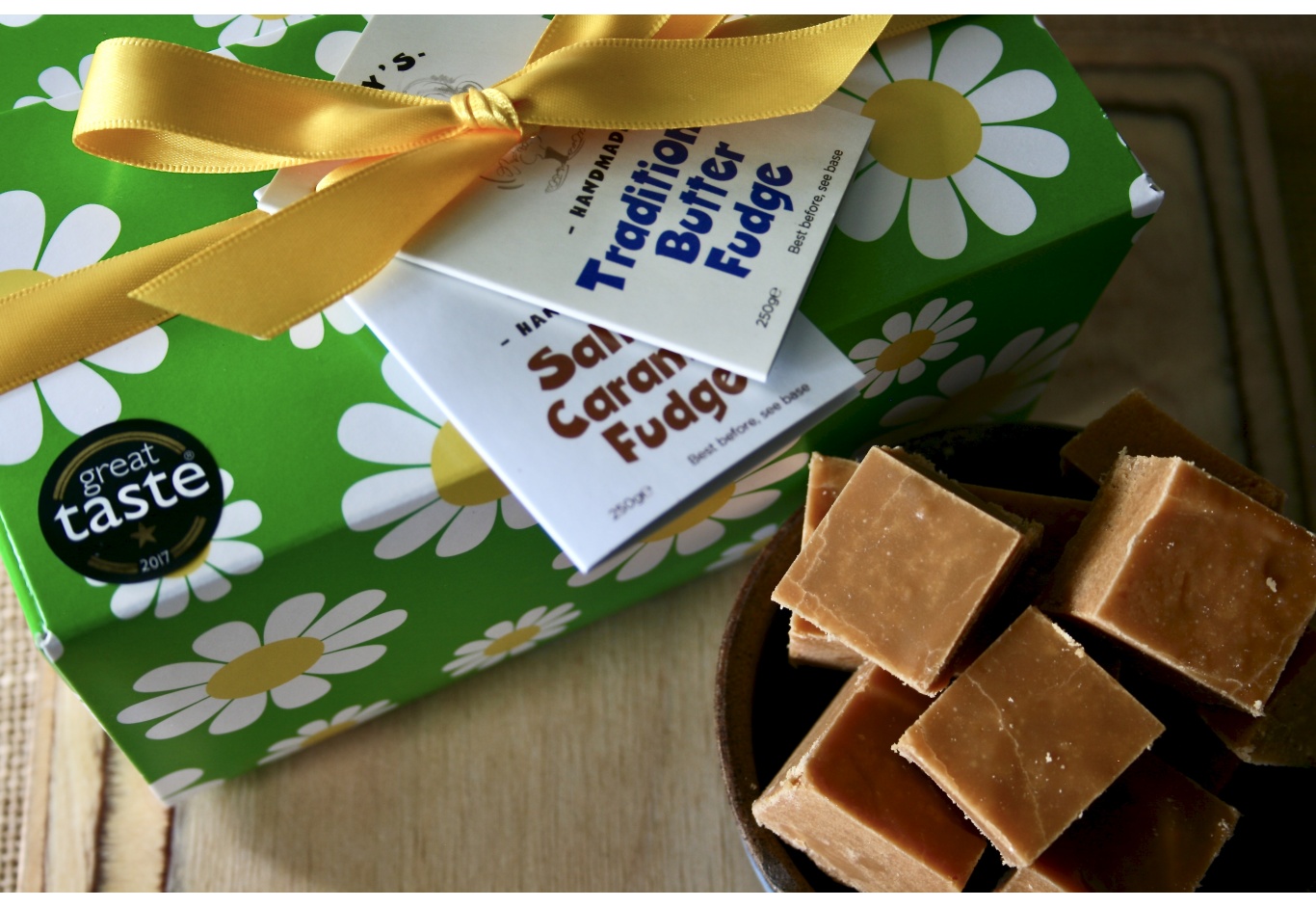 The Daisy Fudge Gift Box (500g)
Choose up to two of our delicious fudge flavours and we'll fill this bright and cheery daisy gift box with a whopping 500g of mouthwatering fudge. Perfect for sharing!
For more information on Ruby's Fudge flavours, click here.
Allergen advice
Pick & mix up to 2 flavours
You can add or remove additional flavours using the buttons below.