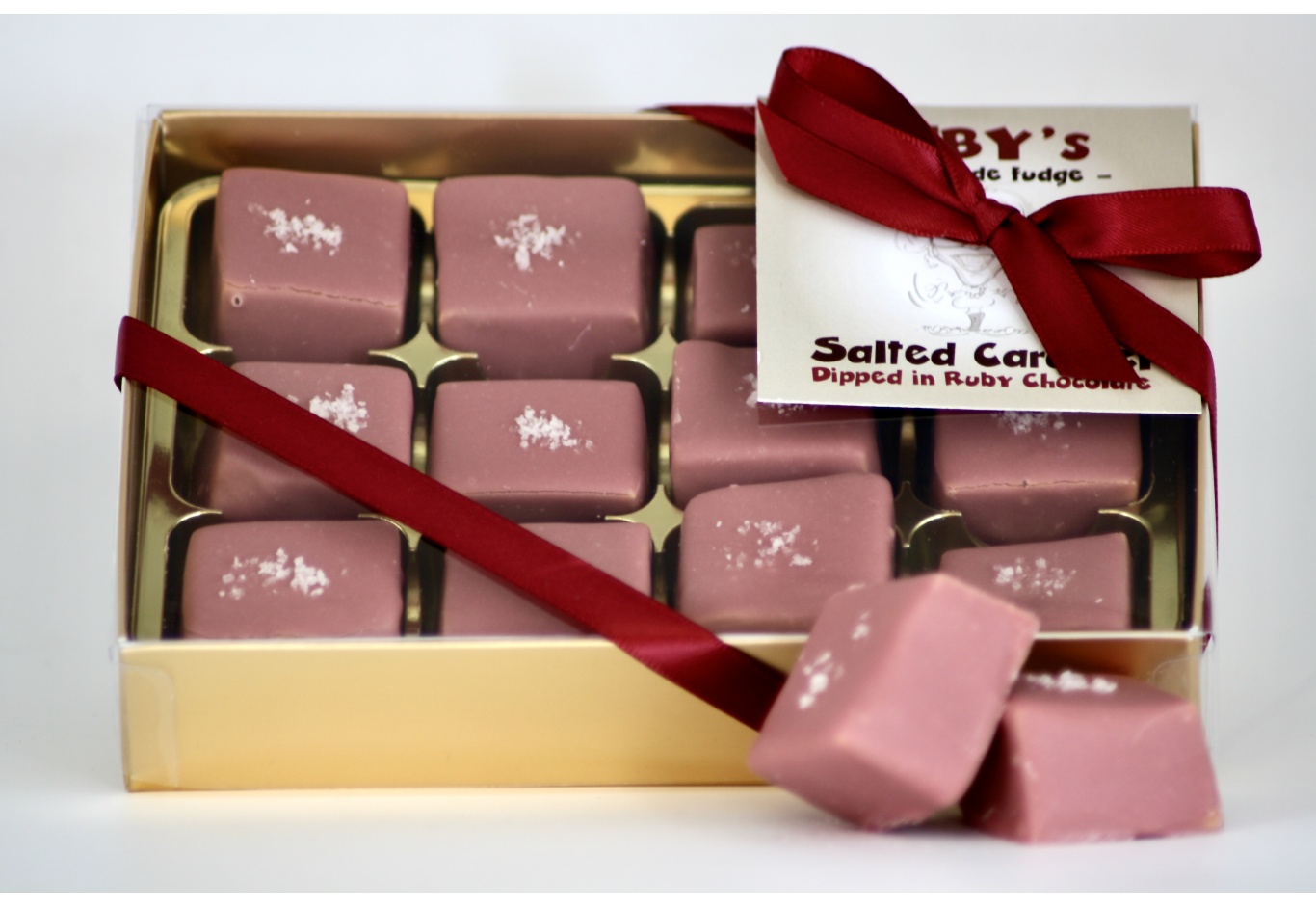 Salted Caramel Fudge in Ruby Chocolate
With a chocolate called Ruby, it would be rude not to wouldn't it?! Luxurious salted caramel fudge pieces, hand dipped in ruby chocolate - a lusciously smooth chocolate from the ruby cocoa bean, with a natural, fruity flavour. Finished with a fine sprinkle of Cornish sea salt. Available in both 6 and 12 piece chocolate gift boxes.
Gluten free. Contains milk. Made in an area where nuts are present.
Allergen advice