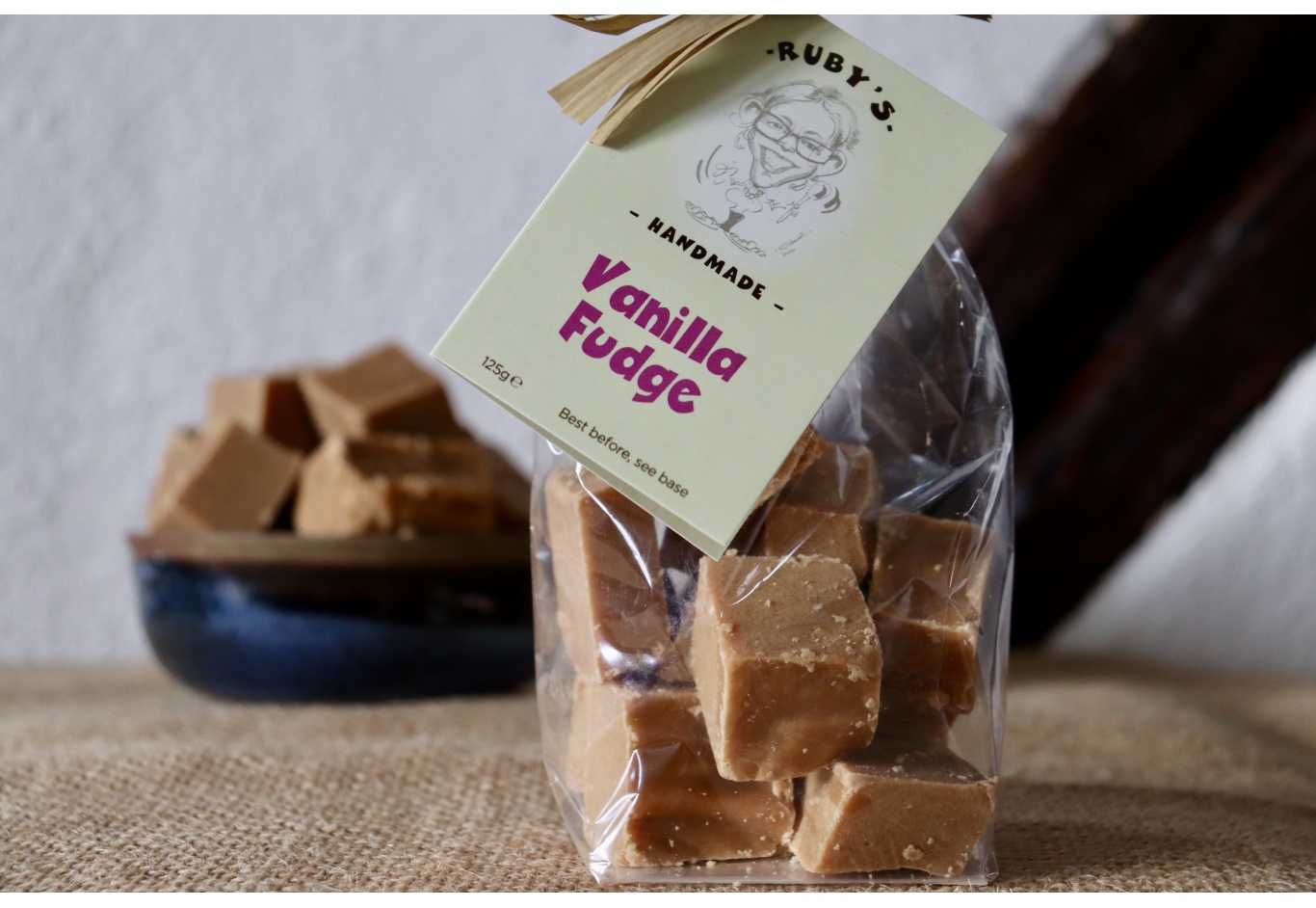 Creamy Vanilla Fudge Gift Bag
Ruby adds a splash of vanilla to her Traditional Butter fudge recipe at the end of boiling, and then creams the mixture to make this melt in the mouth, sweet vanilla fudge. With its nostalgic taste and texture, this is one flavour that doesn't hang around for long!
Contains milk. Produced in an area where nuts are present.
Gluten free.
Minimum eight week shelf life.
Allergen advice