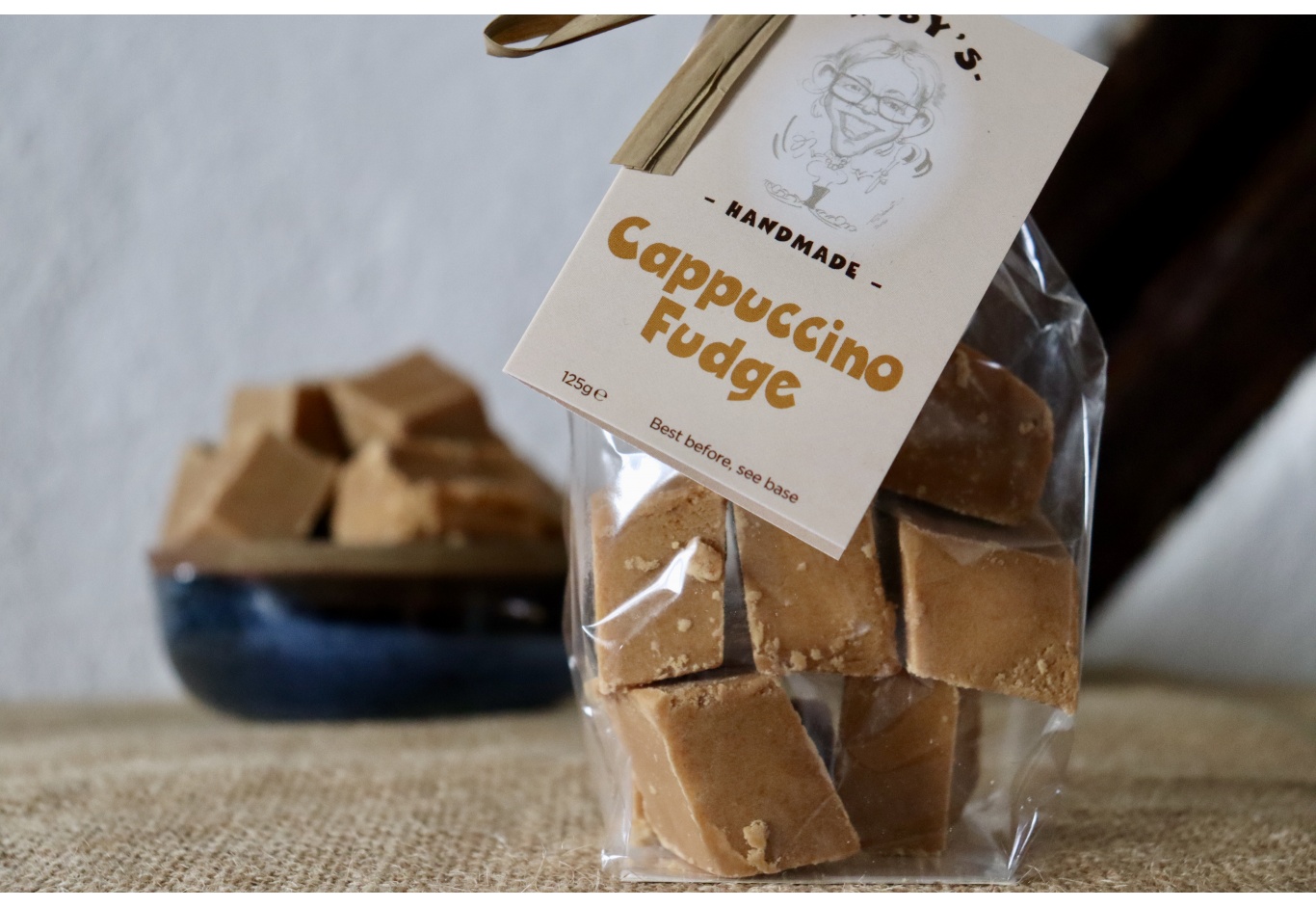 Cappuccino Fudge Gift Bag
"Do you like coffee cake?" You'll often hear Ruby ask these words. "Because if you like coffee cake, you'll love my cappuccino fudge!"
Our cappuccino fudge bags are such an indulgent treat, you really won't be wanting to share any! Ruby adds dark roast coffee to her fudge mixture as soon as it reaches boiling point, before cooling and creaming the recipe for a smooth, melt in the mouth coffee flavoured fudge - Delicious!
Contains milk. Produced in an area where nuts are present.
Gluten free.
Minimum eight week shelf life.
Allergen advice