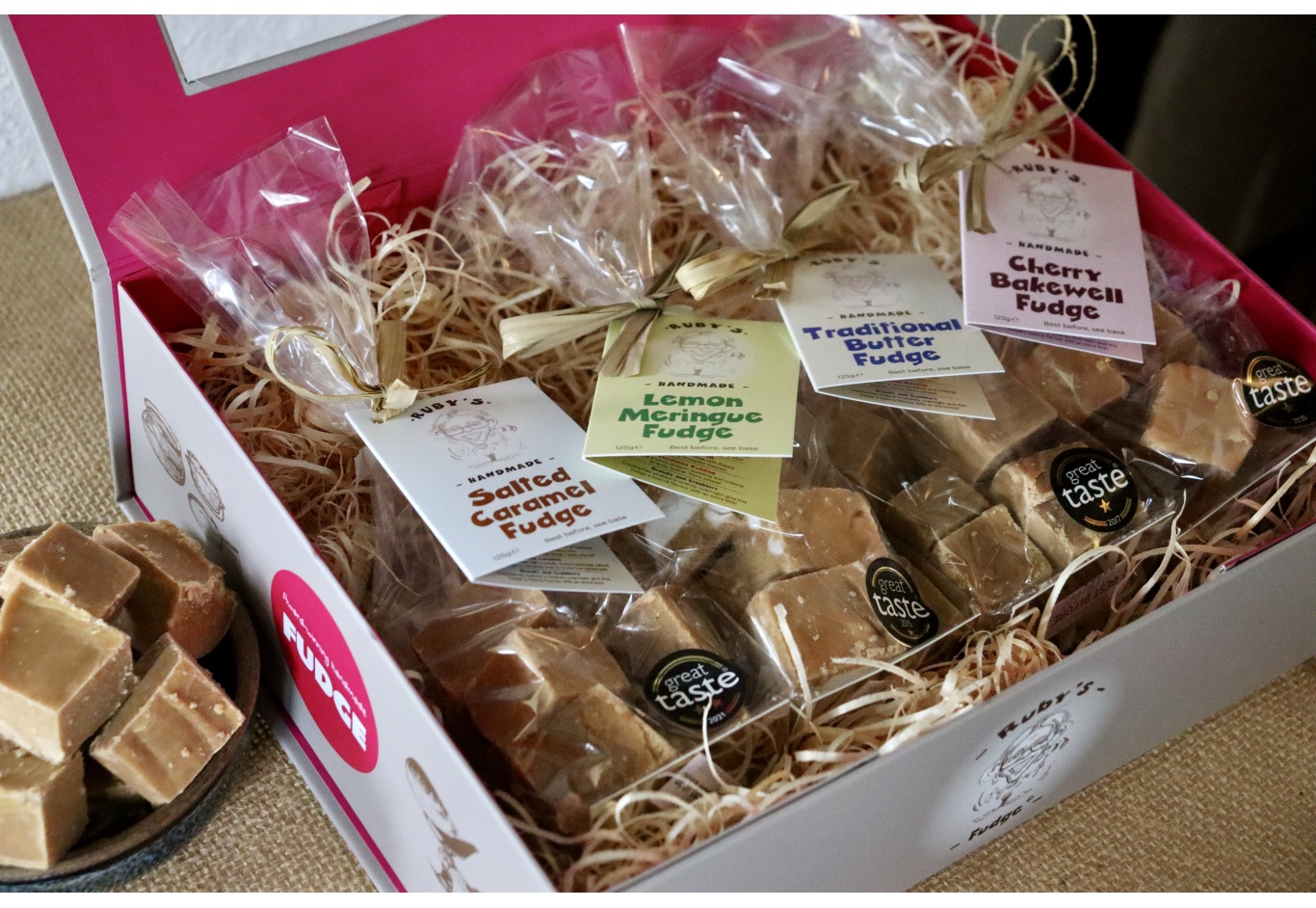 Build Your Own 4 Bag Fudge Hamper
Build your own fudge hamper filled with four 125g gift bags of your choice. Choose any four delicious fudge flavours from our range, and we'll present them in our bespoke wood wool filled hamper box. This really does make a special gift with a personal touch.
Watch our four bag fudge hamper video here.
For more information about Ruby's Fudge flavours, click here.
Allergen advice






Pick & mix up to 4 flavours
You can add or remove additional flavours using the buttons below.