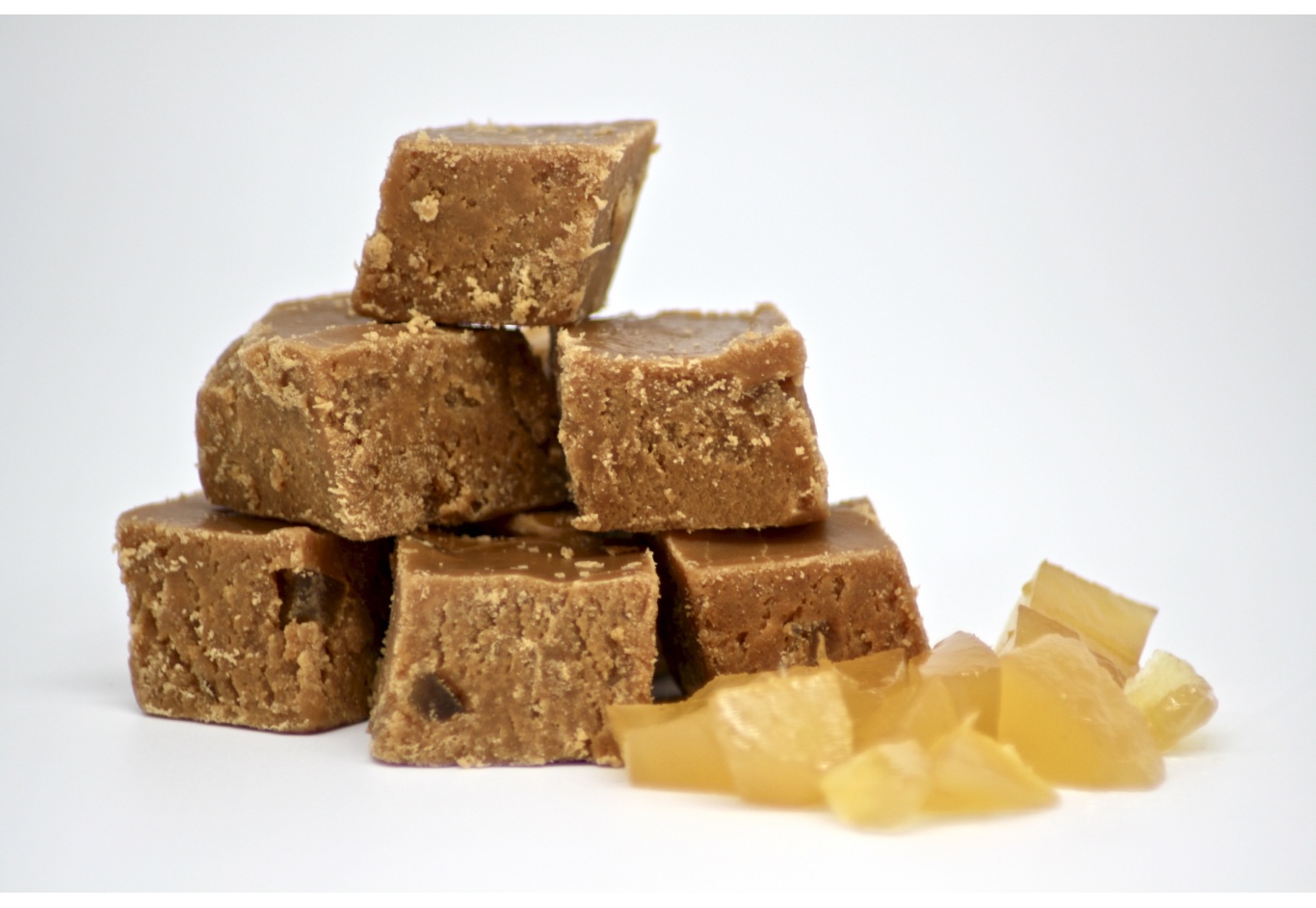 1Kg Box of Stem Ginger Fudge
This warming stem ginger fudge is one of the first flavours that Ruby entered into The Great Taste Awards back in 2012, and to Ruby's delight, it was awarded with a coveted star.
Still one of her most popular flavours, Ruby adds chopped stem ginger and a little ginger syrup into the mix at the end of the boiling process. If you're a fan of ginger, this fudge is most definitely for you!
Our 1kg boxes of stem ginger fudge not only make an indulgent gift, but can be used to make your own fudge wedding favours, and look great piled high on a sweet cart!
The big box of melt in the mouth fudge contains 70-90 pieces as standard.
Minimum 8 week shelf life.
Gluten free.
Contains milk. Produced in an area where nuts are present.
Allergen advice