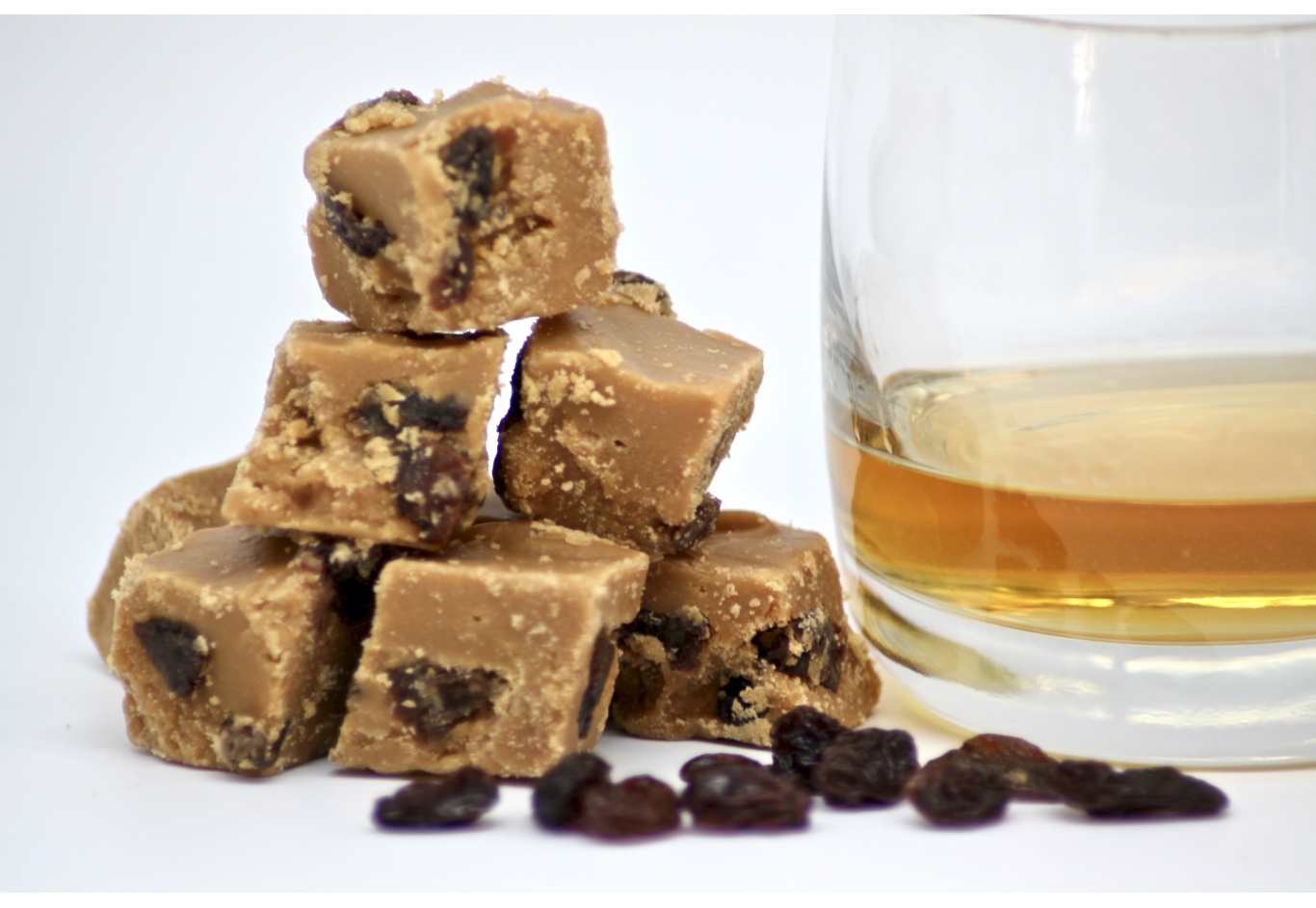 1Kg Box of Rum and Raisin Fudge
Plump raisins are soaked in dark rum overnight and added to Ruby's favourite butter fudge recipe at the end of the boiling process. This classic favourite is popular with both young and old, so if you don't want to share it, we suggest that you keep it under lock and key!
Our 1kg boxes of Rum and Raisin fudge not only make an indulgent gift, but can be used to make your own fudge wedding favours, and look great piled high on a sweet cart!
Watch our video of Ruby's rum and raisin fudge being made here.
This big box of handmade fudge contains 70-90 pieces as standard.
Minimum 8 week shelf life.
Gluten free.
Contains milk and alcohol. Produced in a kitchen where nuts are present.
Allergen advice