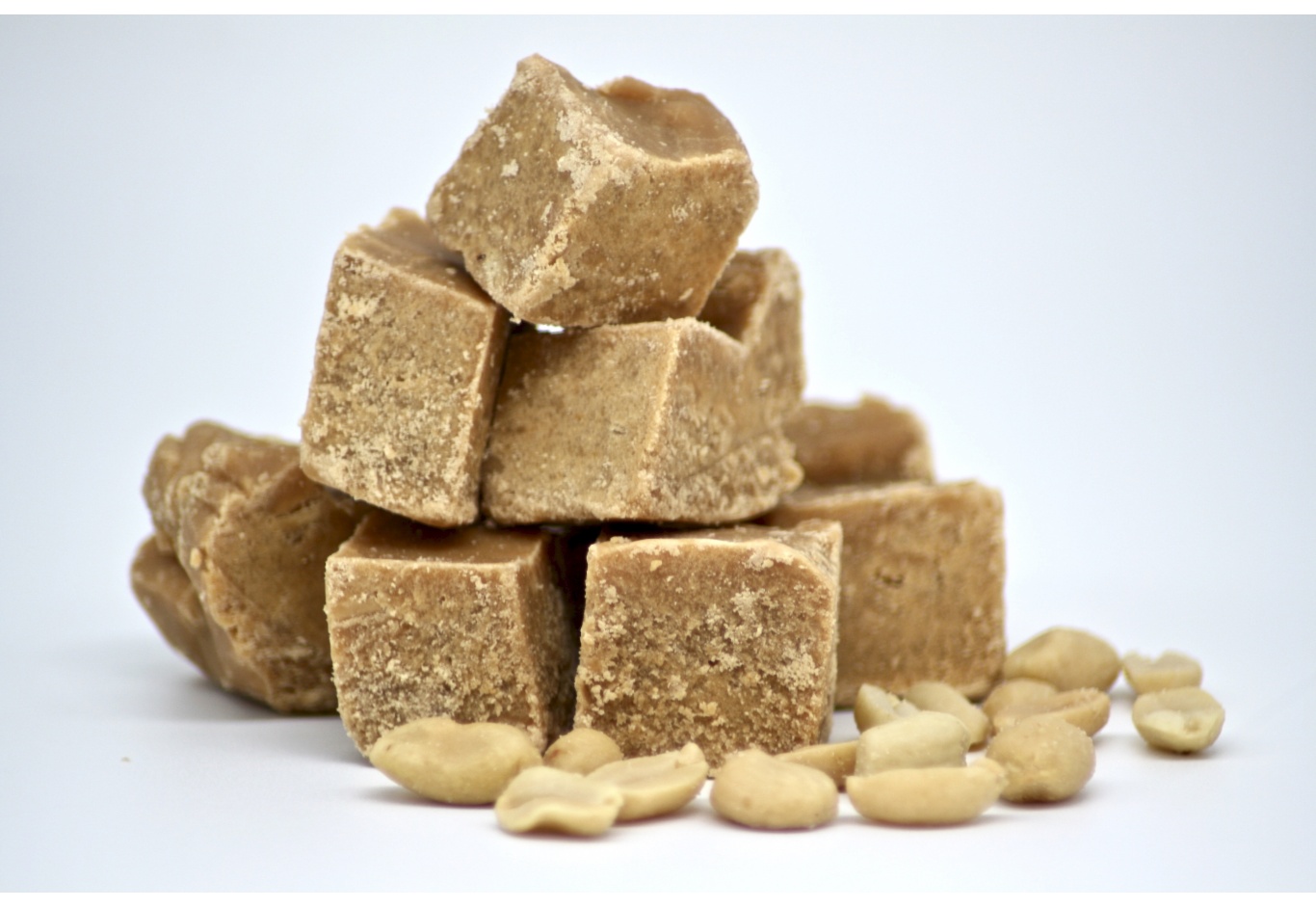 1Kg Box of Peanut Butter Fudge
This 1kg box of peanut butter fudge not only makes an indulgent gift, but can be used to make your own fudge wedding favours, or if you're looking for a star attraction for your sweet cart, this nutty fudge will make the perfect centre piece.
You! Yes you, the one that likes to eat peanut butter straight from the jar, this one is for you!
Crunchy peanut butter is mixed into Ruby's Traditional Butter fudge recipe during the creaming process. The result - a crumbly, nutty fudge that you really won't want to share!
This big box of artisan fudge contains 70-90 pieces as standard.
Minimum 8 week shelf life.
Gluten free.
Contains milk and peanuts.
Allergen advice