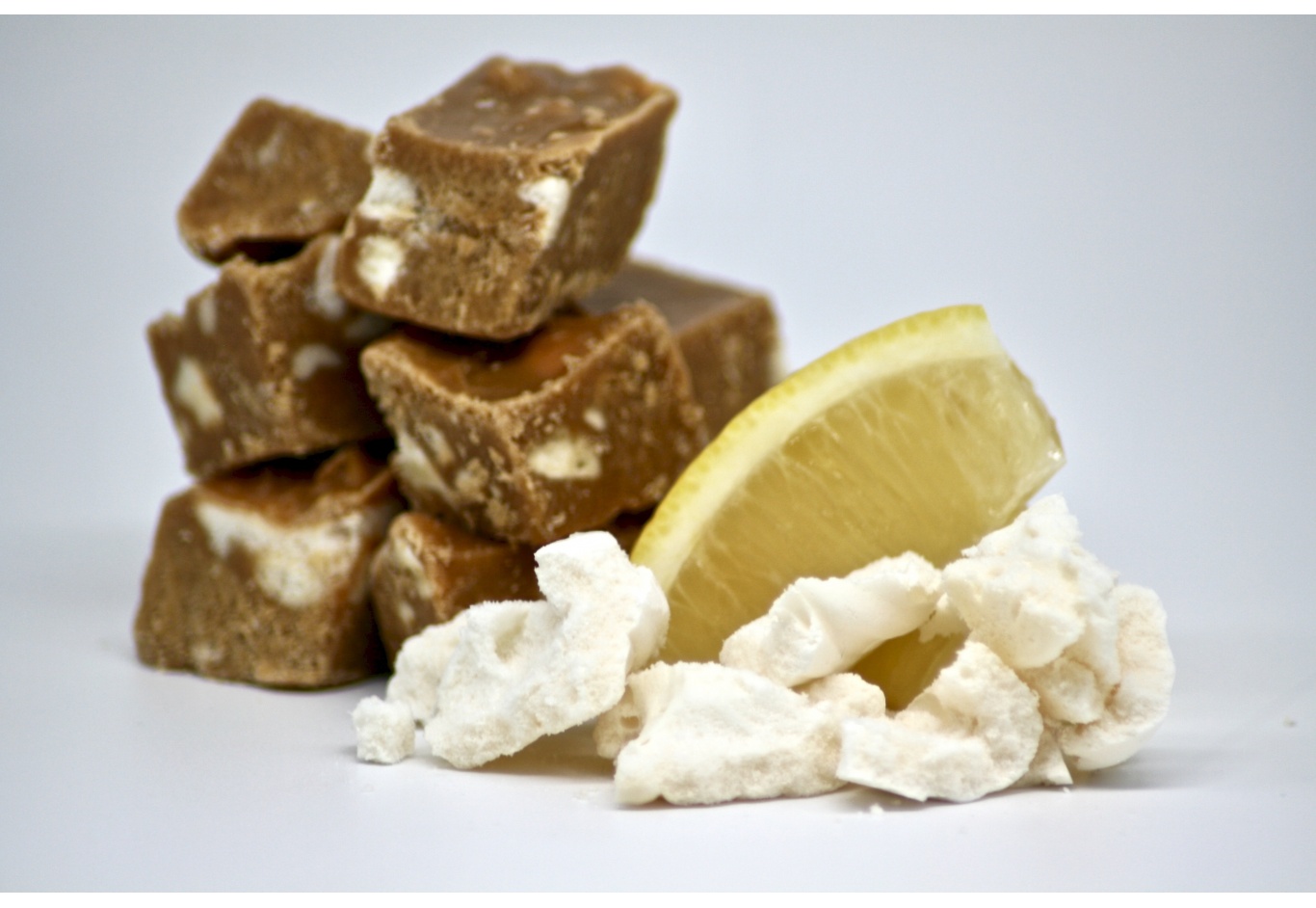 1Kg Box of Lemon Meringue Fudge
Our one kilogram big box of lemon meringue fudge not only makes an indulgent gift, but can be used on sweet carts or to make your own fudge wedding favours.
Don't tell anyone, but this is Ruby's favourite, she tests every batch! At the end of boiling her favourite fudge recipe packed full of Gloucestershire farmhouse butter, Ruby adds freshly squeezed lemon juice and zest. Meringue pieces are then folded into the mix during the creaming process. It really does taste like lemon meringue pie and deserves every bit of the coveted Great Taste Award sticker that it proudly carries.
This big box of delicious fudge contains 70-90 pieces as standard. Slabs of fudge of the same weight can be made on request.
Minimum 8 week shelf life.
Gluten free. Contains egg and milk. Produced in an area where nuts are present.
Allergen advice