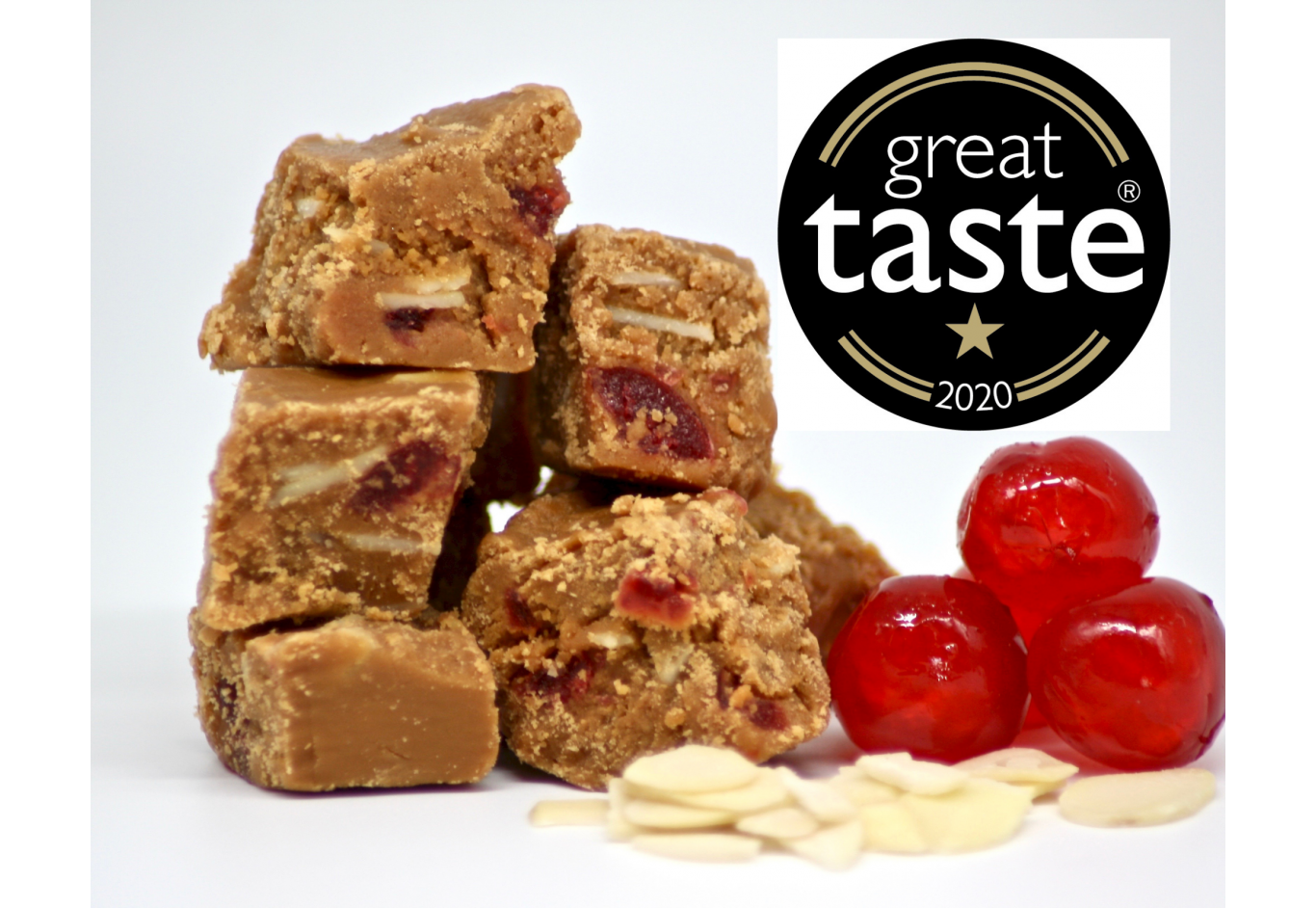 1Kg Box of Cherry Bakewell Fudge
Our big boxes of cherry Bakewell fudge not only make an indulgent gift, but can be used to make your own fudge wedding favours, and look great piled high on a sweet cart!
This cheeky fudge really does taste like Cherry Bakewell and is one of the most popular flavours of Ruby's range. Ruby adds amaretto liqueur at the end of the boiling process for flavour, and then, during the creaming process, incorporates chopped glace cherries and flaked almonds. The result, an almond flavoured fudge, full of texture that would put Mr. Kipling to shame!
This big box of homemade fudge contains 70-90 pieces as standard.
Gluten free. Contains milk, alcohol and nuts.
Minimum eight week shelf life.
Allergen advice