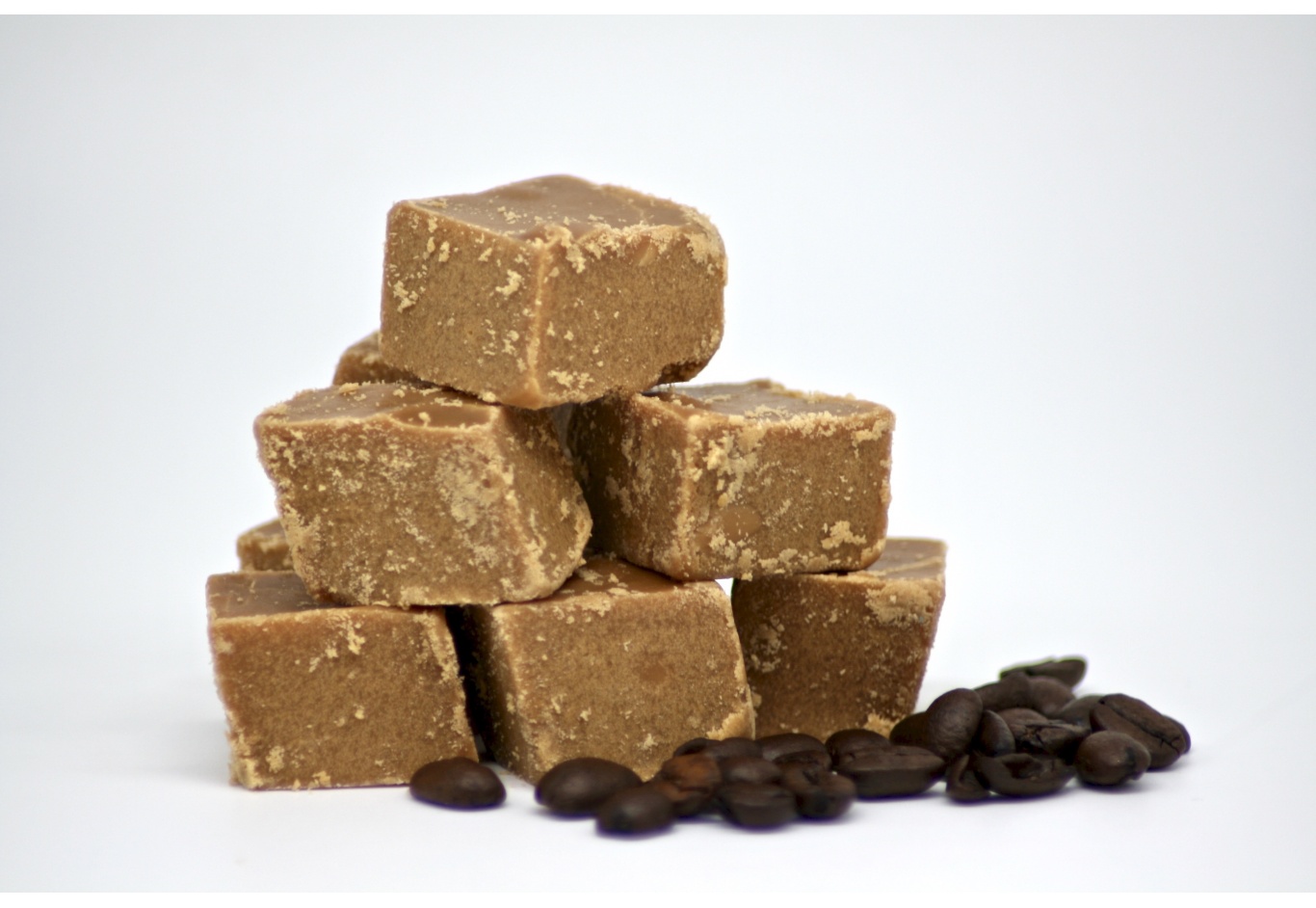 1Kg Box of Cappuccino Fudge
Our 1kg boxes of loose cappuccino fudge are perfect if you're looking for sweets to add to a sweet cart. You can also bulk buy this delicious crumbly fudge to make your own fudge wedding favours or party bags.
"Do you like coffee cake?" You'll often hear Ruby ask these words at a farmers' market. "Because if you like coffee cake you'll love my cappuccino fudge!" Ruby's creamy coffee flavoured fudge is made using traditional boiling and creaming methods to give a crumbly, melt in the mouth texture. Adding dark roast coffee at the end of the boiling process to our traditional butter fudge recipe, already packed full of milk and Gloucestershire farmhouse butter, gives the perfect result - cappuccino fudge!
This big box of artisan fudge contains 70-90 pieces as standard. Slabs of fudge of the same weight can be made upon request.
Minimum eight week shelf life.
Contains milk. Produced in an area where nuts are present.
Gluten free.
Allergen advice