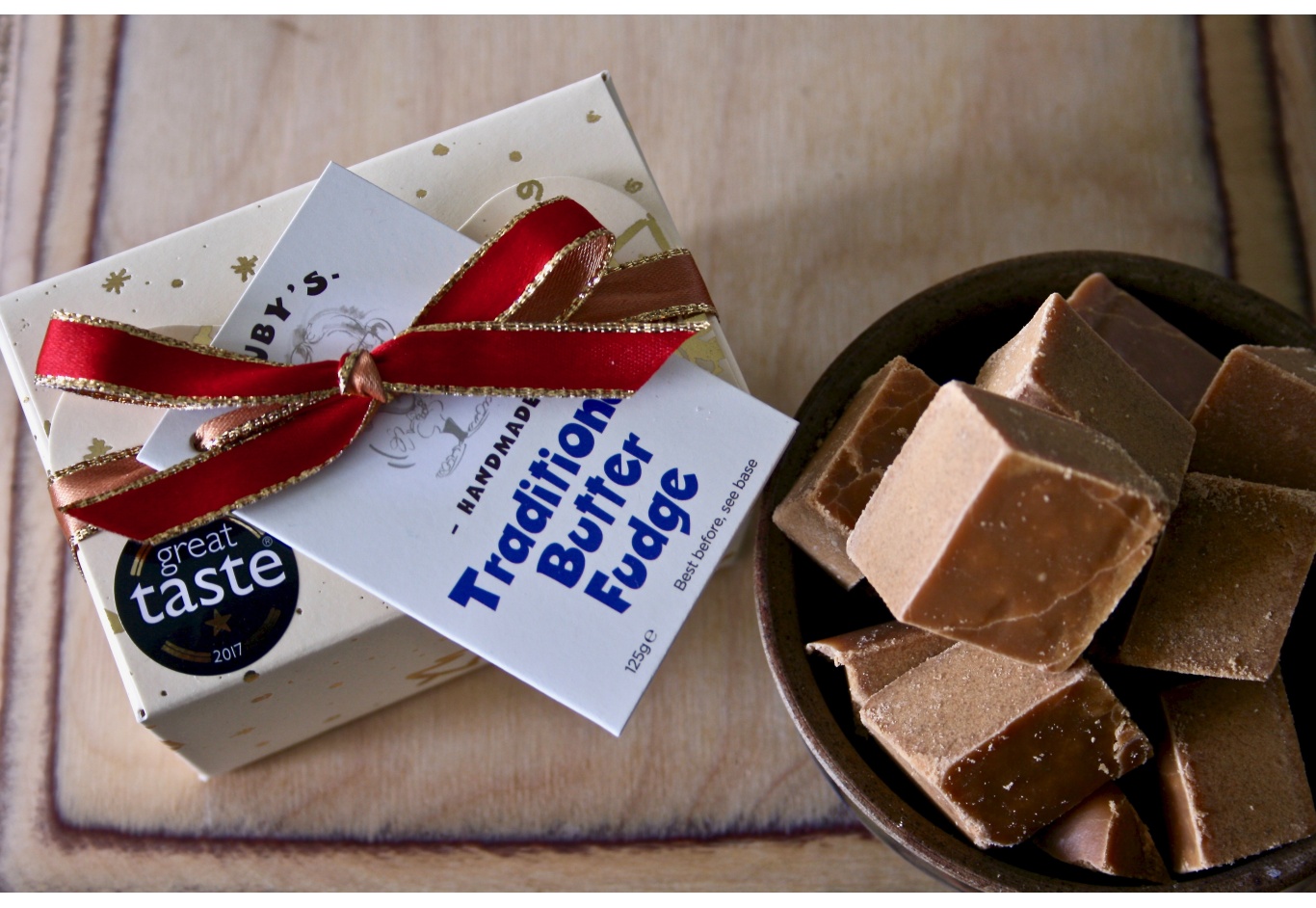 The Little Christmas Fudge Gift Box (125g)
If you're looking for Christmas stocking fillers, these little cream and gold festive boxes of fudge are absolutely stunning (and delicious!).
Fill it up with your favourite flavour of fudge from the list below.
For more information about our award winning fudge flavours, click here.
Allergen advice
Flavour
Sorry, temporarily out of stock.
Our Selected Product Highlights